A NEW PERSPECTIVE ON

JUST-RIGHT READING

"I can't help it," she cried, flinging out her arms. "These books are

so interesting!

I just

love

them."

Just-right reading is the match between a student's reading ability and

a book's difficulty level

.



open to a page and use the 'five-finger rule'

peruse a book jacket

think about their interests

monitor their speed and comprehension.

read only at their tested reading level.

But 'Just Right' is also more.
Here are three stories that illustrate when sometimes letting go of our trusted formulas is the just-right strategy. How sometimes following a student's lead can make all the difference.


JUST-RIGHT READING: 3 STORIES
I LOVE MYSELF! Samantha's Story
GROWING TULIPS AND OTHER READERS: Haylee's Story
JUST-RIGHT CHALLENGE: Tristan's Story
I LOVE MYSELF!: Samantha's Story
I wasn't sure I should allow Samantha to read the book she was clutching. At a solid 4th - 6th grade reading level and filled with challenging vocabulary, this 200-page book seemed far above the level a struggling third grader should be tackling.
She had started the year reading
Clifford
books, then moved on to
Magic Treehouse
. When her teacher read aloud
The Indian in the Cupboard
, Samantha became entranced. She began reading the sequel,
Return of the Indian.
It took her all of March. She left her copy at her dad's for a week. We found her another. She lost her second copy at her mom's. We checked out a third at the library. During that month, her class missed reading group for two weeks for test prep and state testing.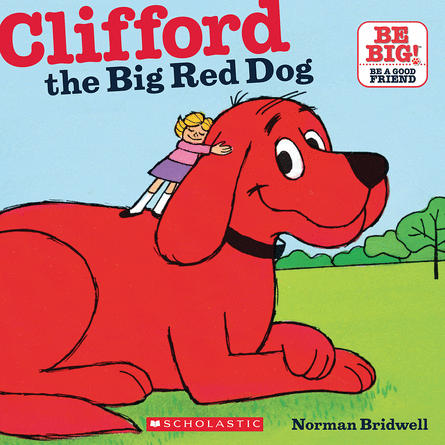 In spite of it all, she finished the book by the end of the month and was eager to read
The Secret of the Indian
- the third in the series. Her classroom teacher required students to document successful reading each month. Samantha had scored 50% on her month-long read of
Return of the Indian
- and thus had zero classroom credit for March.
Now it was April and I had a decision to make.
If I let Samantha repeat the process, it was possible that she'd also earn zero credit for April. I thought about how guilty I'd felt letting her read such a difficult book in the first place. My decision had contributed to her classroom 'failure' for March. I knew her teacher would be angry with me and frustrated with Samantha. I pictured the rolled eyes in the staffroom.
I hesitated and debated with myself. I knew she was fluent enough to read the book. I had listened to her read it. But was it beyond her comprehension level?
She continued her plea. "I just can't help it," she cried. "These books are so interesting! I just love them."
Suddenly, I grinned. "My goodness! If you love these books, then I say, 'Go for it!' Being able to pass the quiz is important. Documenting your reading is important. Reading books at your "just right" level is important. But loving books is even more important! We'll just have to help you. I'll just have to work it out with your teacher."

I went on to explain that sometimes the first time a person reads a challenging chapter book, they don't pass the test because it takes them such a long time - because they're getting used to reading such a long book. But after that, they get used to it, and they do pass quizzes and finish it faster. "We can help you set page goals so you finish the book in a couple of weeks instead of a month."


She smiled a wide smile. "I used to hate reading!" she exclaimed. "Now I love it. I don't know what's happening!"
"I Used to Hate Reading!"
She gestured wildly at the bins of the easiest picture books. "I started out reading these really easy picture books and I hated reading. Then I read these (she pointed to the second and third grade chapter books.)"
"Now I Love Reading!"
"Now I'm reading green and blue and orange (fourth, fifth and sixth grade chapter books) and I love reading!"
"Thanks for Letting Me Read This."
Later that class period she came up to thank me. "Thanks for letting me read this even though I didn't pass the test. I'm glad you understand." Throughout that half-hour I could hear her muttering to herself, "She understands!"
"She Understands!"
I
LOVE
MYSELF!
As she left that day, Samantha proclaimed, as she checked out her book, "Oh, I'm so proud of myself! I
love
myself!"
If I can help a child in my care learn to love reading and love herself, I know I've made the right choices.
Sometimes I worry about the decisions I have to make. How to navigate reading levels and progress monitoring and data collection and helping kids read Just-Right books. How to find each reader's sweet spot on the continuum of independent, instructional and frustration level. How to nurture each child's unique need for zooming toward a challenge or taking it slow. How to balance skills practice with the joy of reading.
Passing the Test
On the days I can inspire a child to cry out, "Oh, I
love
myself!" even though she didn't pass a test, I know that we have both passed. We can both exclaim, "Oh! I'm so proud of myself!"
Read Haylee's story:
GROWING TULIPS AND OTHER READERS: Haylee's Story
Read Tristan's story:
JUST-RIGHT CHALLENGE: Tristan's Story
MORE TO EXPLORE
CHECK OUT THESE OTHER GREAT IDEAS TO
SPARK A LOVE OF LEARNING IN YOUR UPPER ELEMENTARY STUDENTS.